A heritage with colour and style that stands out prominently from the rest of the West Hastings strip, the Dominion Building piqued our curiosity with its charismatic, old-age charm.
Strolling through the West Hasting and Cambie corner in Vancouver's Gastown neighbourhood, we passed by the 13-storey high structure across from Victory Square. The building is of a bold mustard and terracotta colour with beautiful spandrels and Corinthian columns at the front entrance.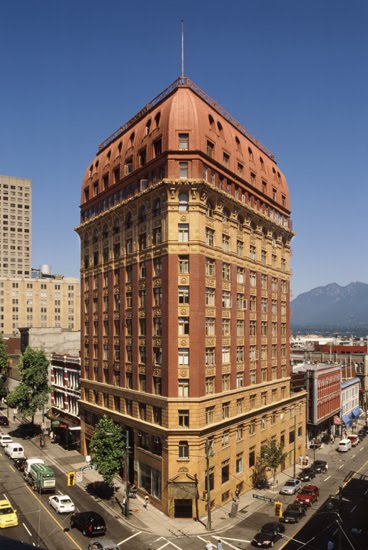 (Vancouverarchitecturebooks.com)
After further research, we discovered the Dominion Building was, in fact, the highest building in the British Empire when it was built, standing 53 meters high. For a short while, it was Vancouver's highest standing building and the first steel-framed high-rise.
The building was built from 1908-1910 by architect J.S. Heyler. This landmark features a Second Empire architectural style, which was highly popular for banking and government buildings built in North America between 1880-1920.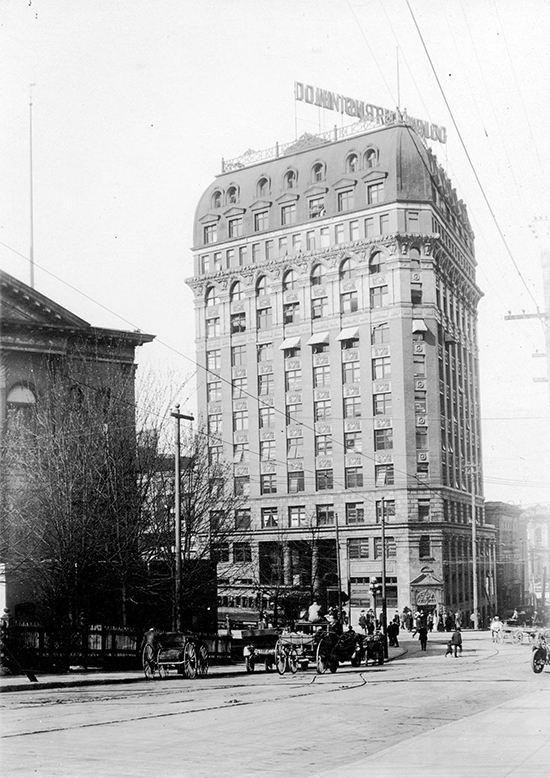 (Vancouver Archives)
So why was the Dominion Building built?
According to the Heritage Registry of Canada, the Dominion Building was built in the midst of an unprecedented economic boom. The structure was intended to transform Vancouver into the Canadian financial center on the Western side of Canada. Originally projected by the Imperial Trust Company, it merged with the Dominion Trust Company during the construction phase due to a lack of funding and inability to raise more funds. The Dominion Trust Company eventually took ownership and the building became the Dominion Building that we know today.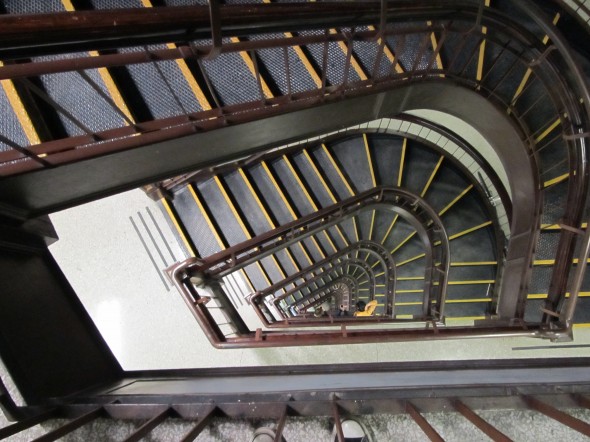 (Vancouver is Awesome)
The building was a symbol of hope for the city to become a financial metropolis until the Dominion Trust Company collapsed with the end of the real estate boom in 1943. The company was then forced to sell their only asset, the Dominion Building. In 2008, the Dominion Building was officially granted national heritage status.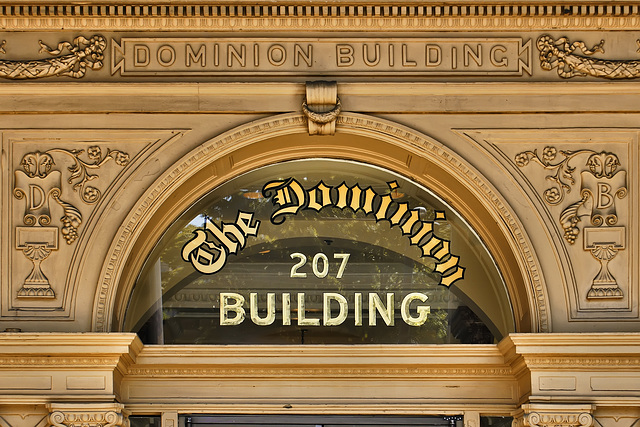 Today, the Dominion Building is a property of Newton Investments Limited. The building's current tenants include a film production company, clothing designers, record labels, antiquarian booksellers, Kokoro Dance, professional web developers, a dentist, non-profit organizations such as Living Oceans Society and Fair Trade Vancouver, an artist's supply store, Opus, and a Lebanese restaurant, Nuba.
Follow us on our blog to learn more about the stories behind the most iconic heritage in Vancouver.