Vancouver Gastown has always been our favourite part of town due to its heritage-rich neighborhood, historic cobblestone streets and romantic street lamps. As we stroll through Water Street, we pass by the usual crowd that gathers around the iconic steam clock, patiently waiting for the westminster chime that comes on every hour. Drawing the attention of out-of-towners and locals alike, the Gastown steam clock is a beloved Vancouver landmark and the main attraction of Gastown.
We can't help but wonder why this clock was placed here in the beginning. What is the significance of this mysterious clock?
After some research, we found that the clock was built in 1977 in an effort to draw people into this part of town. The history behind it is a heartwarming one.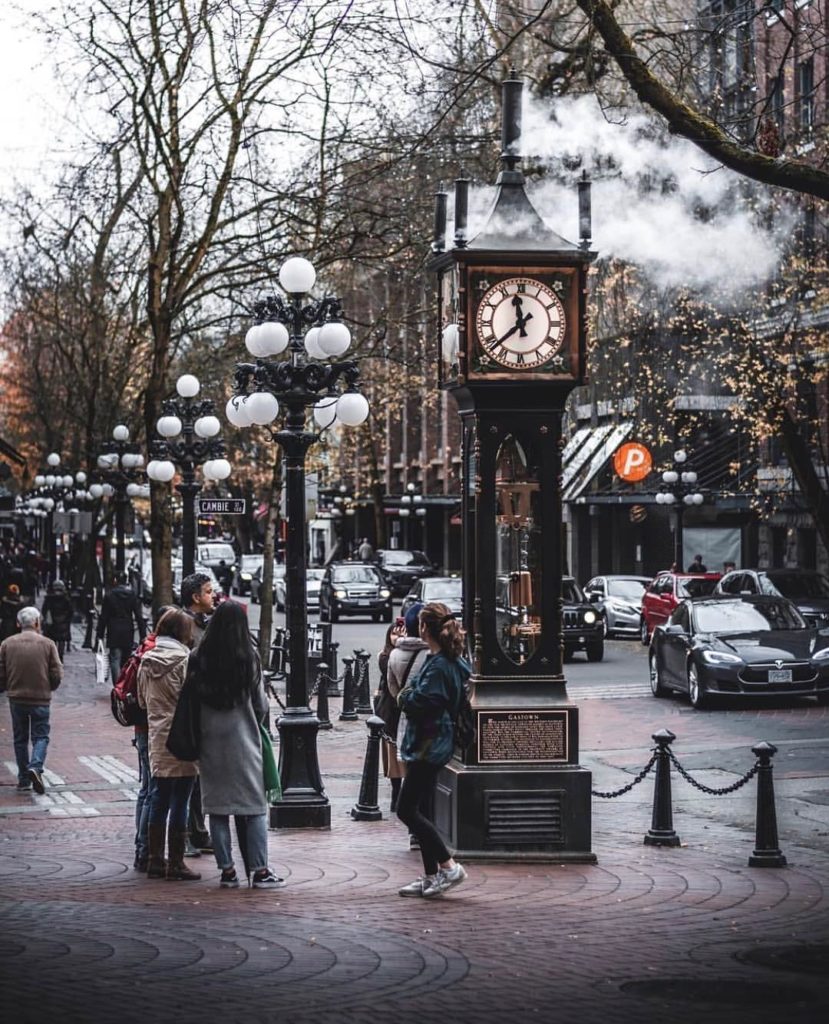 (@curiocityvancouver)
Backtracking to a 1967 Vancouver Gastown, before the clock was built. This part of town was a lot grimier than it is today – housing local hippies that were drawn to the area for cheap accommodation.
Had the plan from the city mayor to build a freeway through the city been carried out, Gastown would look significantly different today.  The proposal involved demolishing its heritage buildings that give the area the irresistible charm that we see today.
It wasn't until a concerted campaign led by the residents of Gastown and Chinatown put a stop to the city's plan. The local community stood their ground and refused to be evicted from their housing, giving the city no choice but to improvise.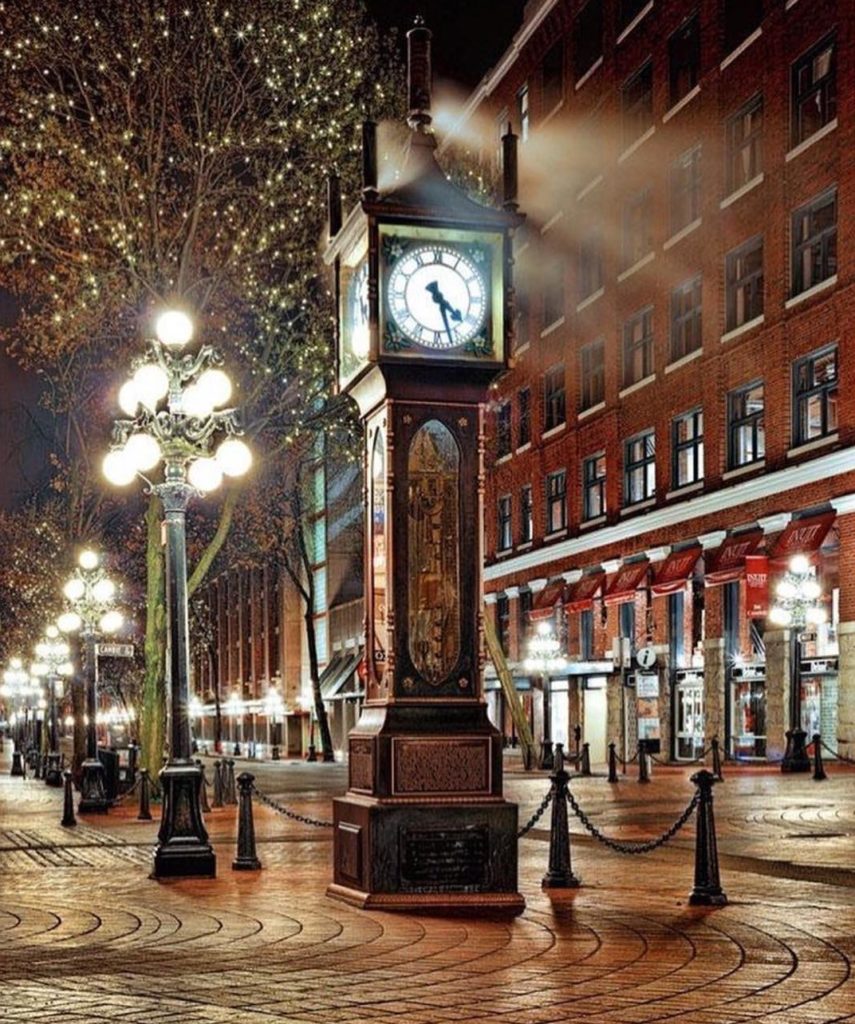 (@mygastown)
So what does this have to do with the Gastown Steam Clock?
Following the saving of Gastown, the government started investing in the area in an effort to revitalize the community. Funds came in to refurbish the historic buildings that had fallen into disrepair. Businesses started to return, and Gastown became a lot closer to what it looks like today. Finally, the Gastown Steam Clock was built in 1977.
The intention of the Gastown Steam Clock was to provide a landmark that would attract people into the newly-revitalized neighborhood. Local store owners, residents as well as private donors banded together to fund the building of the Steam Clock, hoping to draw more foot traffic that would in turn help to grow their community and businesses.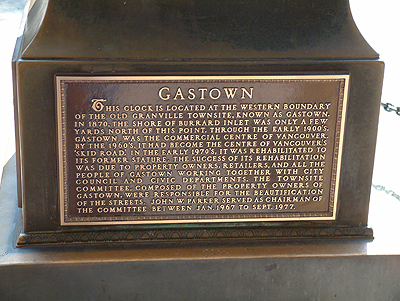 (insidevancouver.ca)
The inscription on the clock now celebrates the restoration of Gastown, a joint effort of the people who loved and cherished their community.
Follow our blog for more stories on Vancouver and international heritage.